New Year's Eve in the white castle
Celebrate Miss Sophie's famous birthday and start 2023 with a culinary treat. Our New Year's Eve arrangement offers many beautiful experiences which will make the last days of the year very special memories.
This arrangement includes the following services:
– Small welcome present in your room
– Rich breakfast buffet in the morning
– 3-course evening menu from 5.30 p.m. (on December 29th or January 1st depending on arrival)
– Free use of the wellness lounge
– Free parking
Specials on December 30th
Boat trip on the MS Viking Glücksburg <> Flensburg
6 p.m.: "Dinner for one" incl. menu in our Elisabeth Hall
Specials on December 31st
2.30 p.m.: Coffee and stollen in the Strandbistro Sandwig
7 p.m.: New Year's Eve Gala in our Elisabeth Hall
Specials on January 1st
Extensive hangover breakfast from 8 a.m. until 2 p.m.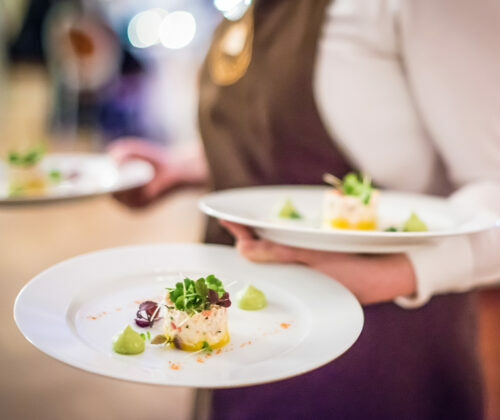 Arrangement from December 29th to January 2nd
from € 894 per person in a single room classic
from € 985 per person in a double room classic
Additional nights (before and after) including half board are possible on request.
Your booking request
Can only be booked in combination with hotel rooms (except for holiday apartments or Intermar mini apartments).