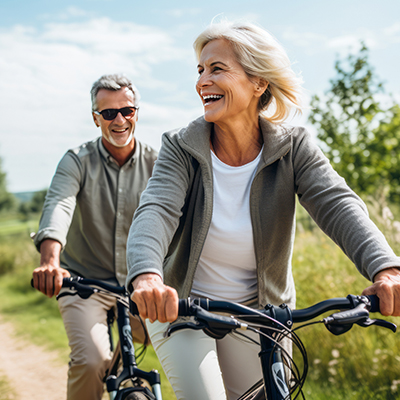 Bike rental Flensburg

Book your preferred bicycle effortlessly using the online tool provided by the "Mietrad" service. If available, they will deliver the bicycles directly to our hotel and later retrieve them autonomously to return them to their headquarters. All rental items are insured at the time of the contract and a breakdown service is available within the region of vacation (in Germany). The minimum rental duration is 3 days."

• E-Bikes starting from € 29/day
• Child trailers starting from € 10/day
• Dog trailers starting from € 10/day
• Helmets starting from € 3/day
For rentals of less than 3 days, please contact the rental service directly at +49 (0) 1523 7987977 or use the contact form.
Are all Mietrad bicycles currently on tour?
Feel free to contact Jürgen Nickel's bicycle shop in Glücksburg for prices and availability at
+49 (0) 4631 4091 651 | Rathausstraße 20