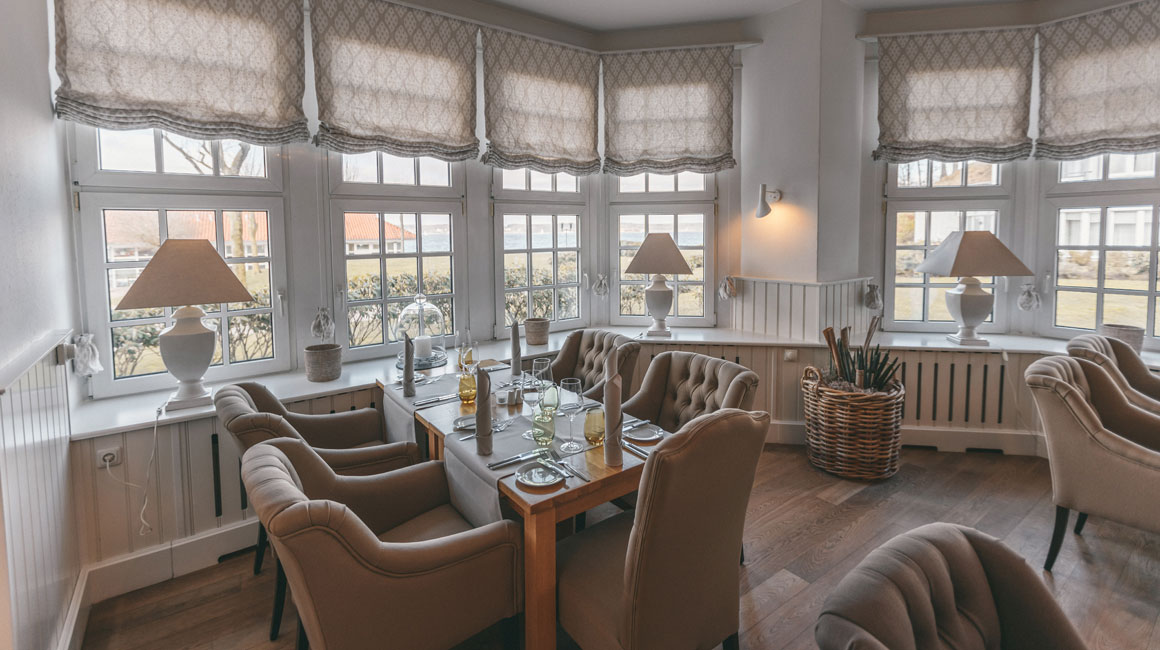 Cozy
Ambience
DISCOVER OUR CULINARY DIVERSITY
Where fine cuisine finds its home, perfect taste is the result of passion. We are proud of the recommendation of our restaurant Felix in this year's edition of the MICHELIN Guide Germany 2022.
Experience the cozy atmosphere of our gourmet restaurant in Scandinavian style with friendly service, wonderful food and a great atmosphere. Whether as a couple or with the whole family, we are prepared to fulfill your wishes!
Our
Menus
Pleasure and quality, a healthy diet and joie de vivre – that is what characterizes our kitchen. We love Schleswig-Holstein's food culture and attach great importance to the regionality of our products. A long-standing and trusting partnership with our local suppliers is an essential basis of our work.
André Schneider
head chef
The art
of cooking
EXPERIENCE FINE DINING IN SCANDINAVIAN STYLE
Open almost around the clock, the Felix restaurant by the Flensburg Fjord offers suitable meals for any time of day. Our distinguished menu card ensures you a unique dining experience with exciting dishes prepared with local and regional ingredients. We take pride in the art of cooking, from preparation and planning to producing healthy and well-balanced meals. Enjoy your visit to our restaurant in Glücksburg and let yourself be swept away by our culinary diversity!